To trademark online, you need to know what you want to trademark and if it can be trademarked – legally.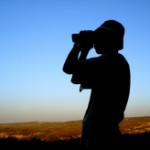 Effective trademark filing starts with good trademark search.
So, what should you do? Do it yourself using the USPTO services or engage a professional firm online.
Well, consider just what is involved in a comprehensive trademark search. First
do a preliminary USPTO search – you could have a go yourself or have it as a part of a package deal. IF clear, then
do a comprehensive State and Federal trademark search AND a US National Common Law research; ideally broken into two steps as per below:
US Federal & State trademark research – search the pending AND registered Federal AND State trademark files in accordance with the USPTO's policy, namely looking for conflicts and similarities in Sound, Appearance or Meaning. This involves searching synonyms, spelling variations, word placement, etc.If there are NO Conflicts or Similarities OR if after speaking with a trademark attorney you decide to pursue the name, the next step is the US National Common-Law.
US National Common-Law research – a search for commercial availability of the mark in numerous files. Businesses have "first use" or Common-Law rights to their trade names in whatever geographic trade area they serve. The US National Common-Law research will help you to determine if you face any trade restrictions.
Now, other trademark research companies combine the Trademark and Common Law searches together because they offer no analysis of the searches. So, even if your trade name is legally blocked early in the Trademark search, you will pay for the complete Common Law search. Even trademark attorneys will almost always order your entire Trademark and Common Law research together, before actually analyzing your research for Conflicts or Similarities, thereby wasting your money if there is a legal block in the Trademark search.
Solution – split the searches and analyse at each step; as described above.
I've found that TradeMark Express * has saved their clients millions of dollars, just with this common sense approach to legal research. And it too can save you time and money as well.
This logical legal research approach requires more expertise and is more time consuming for firms like TradeMark Express, but immensely better for you as the client (note the Step-by-Step Research described above is not included as a feature of TradeMark Express's Value Package).
The key message is "If your trademark search isn't comprehensive, it isn't done!"*
Hope this helps you in your efforts to trademark online.

* affiliate link